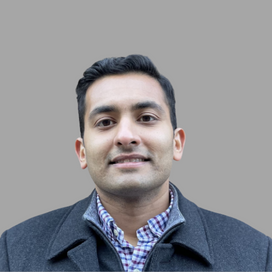 Aakash Pai
Director of Strategic Finance
Aakash manages Closed Loop Partners' growth plans, budgets and financial forecasts.
Prior to joining Closed Loop Partners, Aakash was on the Corporate Development & Strategy team at CreateMe Technologies, an apparel technology company, where he led strategic projects for Sales, People, Product and Finance and assisted in M&A transactions.
Prior to CreateMe, Aakash worked at J.P. Morgan in their Regional Investment Banking Coverage & M&A team helping founder-led and mid-cap companies execute M&A transactions and capital raises. Aakash started his career in Leveraged Finance at J.P. Morgan.
Aakash holds a Bachelor of Business Administration in Finance from Texas A&M University.
Careers
Interested in advancing the transition to a circular economy? Learn more about job opportunities at Closed Loop Partners.