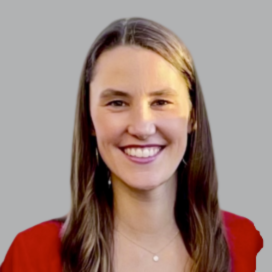 Anne-Marie Kaluz
Investor, Ventures Group
Anne-Marie works as
an Investor on the Closed Loop Ventures Group 
team, focusing on seed and pre-seed investments that push forward innovations in the Circular Economy.
Prior to joining Closed Loop Partners, Anne-Marie spent the last six years at Bank of America, most recently as an equity derivatives trader investing with a diverse set of financial instruments such as options and swaps. She has worked with a variety of clients including pensions, asset managers, and hedge funds in addition to private clients within the private bank at BofA and Barclays Wealth.
Anne-Marie began her career in engineering at the firm KBR after completing a BS in Civil Engineering with minors in environmental engineering and economics from the University of Delaware.
Currently, she is pursuing her MS in Sustainability Management at Columbia University.
Careers
Interested in advancing the transition to a circular economy? Learn more about job opportunities at Closed Loop Partners.