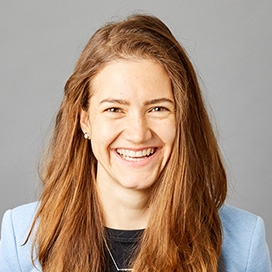 Luba Shabal
Director
Luba leads impact assessment and impact reporting for all of Closed Loop Partners' investment vehicles. She is also part of the due diligence team for Closed Loop Infrastructure Fund and supports special projects throughout the firm.
Prior to joining Closed Loop Partners Luba worked at Covanta, focusing on the recycling of metals and reuse of incineration ash. At Combustion and Catalyses Lab, she worked on landfill gas and at EcoStandard Group, she served as a sustainability consultant.
Waste is a limitless resource - it's exciting to work on keeping materials in circulation at their highest and best use and to see how the global trend is shifting from consumption towards conservation.
Luba Shabal - Director, Impact and Due Diligence • Closed Loop Partners
Luba holds an MS from Columbia University in Environmental Engineering and a BS from Moscow State University in Earth Science.
In her free time Luba enjoys mountaineering, camping and yoga.
Careers
Interested in advancing the transition to a circular economy? Learn more about job opportunities at Closed Loop Partners.