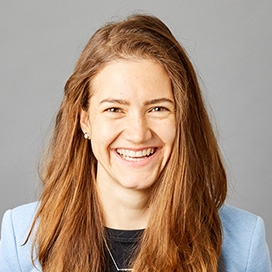 Luba Shabal
Senior Director
Luba is head of Impact Measurement and Management at Closed Loop Partners. In this capacity, she leads impact assessment and reporting for Closed Loop Partners' portfolio companies across investment vehicles.
Luba works closely with fund managers, integrating ESG best practices at every stage of the investment cycle and collaborating with investors to help them meet and communicate their impact targets. Prior to joining Closed Loop Partners, Luba worked at Covanta, the largest waste-to-energy company in the U.S., focusing on optimization of metals recovery and recycling.
Waste is a limitless resource - it's exciting to work on keeping materials in circulation at their highest and best use and to see how the global trend is shifting from consumption towards conservation.
Luba Shabal - Senior Director, Impact and Due Diligence • Closed Loop Partners
Luba is an environmental engineer by training, holding a MS from Columbia University and a BS from Lomonosov Moscow State University.
Careers
Interested in advancing the transition to a circular economy? Learn more about job opportunities at Closed Loop Partners.