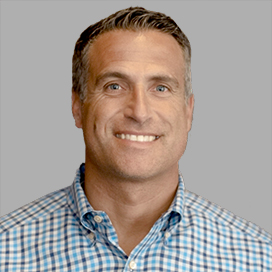 Mark Cirilli
Advisor, Closed Loop Infrastructure Fund
Mark is Co-founder, Managing Director of Mission Point Capital. He leads MissionPoint's overall strategy and chairs the firm's investment committee.
In addition, Mark serves as a managing director and is member of the investment committee for MissionPoint Capital Partners, a private equity firm he cofounded that specializes in clean energy and that is an affiliate of MissionPoint Partners. Mark currently serves on the boards of Hannon Armstrong (NYSE ticker: HASI), ReCommunity Holdings, MPH Energy Holdings, Just Greens (DBA AeroFarms) and is a board observer for OptiRTC.
Prior to forming MissionPoint, Mark served as Chief Investment Officer of Marshall Street Management, a private family office and was a Founder and Managing Partner of MSM Capital Partners, LLC, where he developed and executed the firm's investment strategy in clean technology and environmental finance sectors. Prior to Marshall Street, he held Chief Financial Officer and operating positions at a retail franchise and at Cannondale Corporation, a publicly traded bicycle manufacturer.
In addition, Mark was with Coopers & Lybrand's Financial Advisory Services Group where he provided due diligence and transactions services support to Fortune 500 Companies' mergers and acquisitions activities. Mark has extensive experience in investment management, corporate finance, accounting and business operations. Mark earned an MBA with Distinction from Columbia University and a BA in Accounting and Economics from Fordham University.
Careers
Interested in advancing the transition to a circular economy? Learn more about job opportunities at Closed Loop Partners.