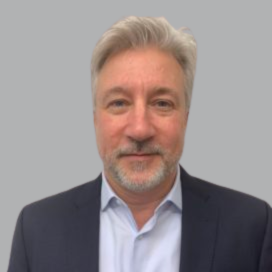 Tim Horchar
Director of Business Operations
Tim joined Closed Loop Partners as Director of Business Operations after serving on the SMR acquisition team, and is currently a member of the Closed Loop Leadership Fund team. He has over 14 years of experience in the recycling industry.
Prior to joining Closed Loop Partners, Tim served as the Market Development Manager at Canusa Hershman Recycling, a leading independent U.S. recycling company with 3 million tons per year of recyclable commodities under management and annual revenues exceeding $185 million. As project leader, he led the development of a $25 million state-of-the-art residential single stream MRF serving over 500,000 homes and generating over $20 million in annual revenues in the Washington DC market area.
Originally starting his career at Proctor & Gamble, Tim held numerous roles in IT over his 12 years at P&G, serving various Sales & Marketing development initiatives. From producing impactful business analyses of consumer and competitor behavior and market conditions as a Marketing Analyst to co-leading the development of a global Center of Expertise for In-Store Interactive Technologies as part of P&G's interactive marketing strategy, Tim was key part of a broad range of challenging, forward-looking initiatives.
Tim received a BS from Villa Julie College and holds an MBA from the University of Baltimore.
Careers
Interested in advancing the transition to a circular economy? Learn more about job opportunities at Closed Loop Partners.