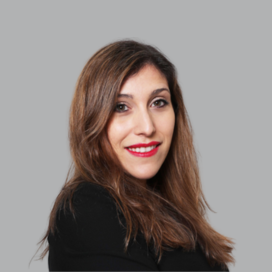 Amy Wagner
CFO & EVP of Business Development & Operations
Amy is the Chief Financial Officer of Closed Loop Partners and the Executive Vice President of Business Development and Operations at Circular Services, the largest privately held recycling company in the U.S.
Prior to Closed Loop Partners, Amy was the Chief Financial Officer of CreateMe, an apparel technology company, where she was responsible for the company's finance, accounting, and corporate strategy/M&A functions.
Prior to CreateMe, Amy was the COO and CFO of Altress, a sustainable, on-demand, and customizable apparel company.  At Altress, Amy developed the company's commercial and corporate strategy; launched and scaled the D2C and B2B platforms; and led the finance, accounting, tax, operations, legal, and compliance functions.
Earlier in her career, Amy helped launch a cleantech investment bank which was sold to Nomura, and co-founded and exited an IT consulting firm for a 20x cash-on-cash return. Amy started her career at Citigroup in investment banking, completing over $30 billion of transactions, including several landmark deals.
Amy graduated with honors from Harvard University with a degree in Environmental Science and Public Policy.  She is an avid supporter of environmental programs, educational programs, medical research, and animal rights, and has served as a foster parent for rescue canines prior to adopting her own. She also served on the New York regional board of Reading Partners, a non-profit that enhances literacy through in-school programs, and has been a tutor and mentor for at-risk students for over fifteen years.  Amy lives in Connecticut with her husband, four kids, and two dogs.
Careers
Interested in advancing the transition to a circular economy? Learn more about job opportunities at Closed Loop Partners.