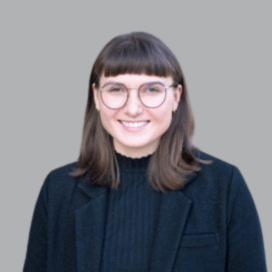 Carol Grzych
Program Manager
Carol is a Program Manager at Closed Loop Partners' Center for the Circular Economy, where she supports data analysis and content creation across key priority areas of reuse, consumer behavior and policy within the NextGen Consortium, a multi-year, global consortium that aims to address single-use foodservice packaging waste.
Prior to Closed Loop Partners, Carol spent 4 years working in the innovation management and technology policy spaces within Europe. At the venture builder of the industrial polymers manufacturer REHAU Ag+Co in Germany, she worked on new digital and sustainable business models for the construction sector as well as community building initiatives. Her experiences also span policy research in participatory processes and international development within the energy and e-mobility industries, which was a large focus of her MA Responsibility in Science, Engineering, and Technology (RESET) degree at the Technical University of Munich (TUM).
Carol also holds a BSc in Chemical Engineering from the University of Illinois at Urbana-Champaign (UIUC) and received a Fulbright fellowship in Poland.
Careers
Interested in advancing the transition to a circular economy? Learn more about job opportunities at Closed Loop Partners.