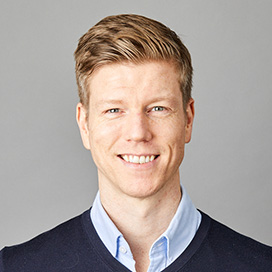 Daniel Liswood
Senior Project Director
Daniel is a Senior Project Director at the Center for the Circular Economy where he manages the NextGen Consortium, a multi-year partnership of food-service industry leaders, founded by Starbucks and McDonald's, to address single-use food packaging waste globally by advancing the design, commercialization, and recovery of food packaging alternatives.
Prior to joining Closed Loop Partners, Daniel spent five years in corporate sustainability consulting. At CodeGreen Solutions, he led sustainability and energy management strategies for some of the largest real estate owners and operators throughout the United States. While at Context Group, Daniel worked with multiple Fortune 500 clients, developing industry-leading content strategies and aligning sustainability practices with corporate priorities. Prior to entering the private sector, Daniel spent four years as a project manager at the Clinton Foundation's Climate Initiative.
Daniel holds a MA in International Affairs and Urbanization from the New School University and a BA from McGill University.
In his spare time, Daniel enjoys exploring the architectural marvels and great public spaces of NYC with his wife and young daughter. He is an avid basketball fan, and when not playing in his NYC rec league, he is cheering on the Toronto Raptors, much to the chagrin of local Knicks and Nets fans.
Careers
Interested in advancing the transition to a circular economy? Learn more about job opportunities at Closed Loop Partners.