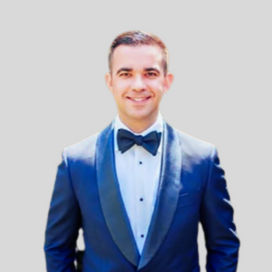 Greg Budetti
Investor Relations Director
Greg is a Director on the Capital Partnerships team at Closed Loop Partners, focused on business development, capital formation and relationship management.
Prior to joining Closed Loop Partners, Greg was a Senior Manager at MGG Investment Group, a New York-based alternative investment firm. While there, Greg focused on capital raising and investor relations, working with institutional investors, such as pension funds, endowments, foundations and insurance companies, as well as family offices and private individuals on due diligence, portfolio monitoring and investment reporting. Greg helped establish MGG's ESG & Corporate Responsibility program, partnering with leading advisory and data analytics firms to support LPs in their ongoing ESG & impact goals. Prior to this, Greg worked at Genesis Global Trading on the Sales & Trading team, where he focused on relationship management for Grayscale Investments. In this role, Greg advised both current and prospective investors on market research, portfolio construction and macro-economic trends. Before this, Greg worked on the Treasury team at Anchorage Capital Group. He began his career at Nomura Holding America in their Finance department.
Greg earned an MBA from NYU Stern School of Business and a BS from Fordham University, and holds a certificate in ESG Investing from Columbia Business School.
Careers
Interested in advancing the transition to a circular economy? Learn more about job opportunities at Closed Loop Partners.