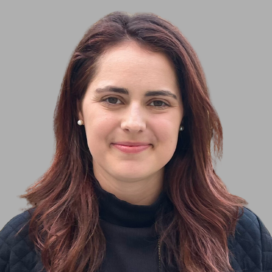 Aly Bryan
Investor, Ventures Group
Aly is an Investor on the Closed Loop Ventures Group 
team ––
 the seed and pre-seed investment division of Closed Loop Partners focused on catalyzing innovations in the circular economy. She supports sourcing, diligence, transactions and portfolio management.
Prior to joining Closed Loop Partners, Aly was an Engagement Manager in McKinsey & Company's Sustainability and Energy practices. She has deep expertise in cross-value chain innovations and cutting–edge technologies supporting circular business models in advanced manufacturing, textiles, building products and consumer goods. Aly has supported companies ranging from early- and growth-stage startups to Fortune 50 enterprises with a focus on operations, investment and top-of-house strategy. 
Aly earned her Master's from the London School of Economics and Political Science and her BA from Davidson College. Originally from the Midwest, Aly currently resides in New York City where her love for fresh pressed beet juice may have tipped the scales to an obsession.
Careers
Interested in advancing the transition to a circular economy? Learn more about job opportunities at Closed Loop Partners.