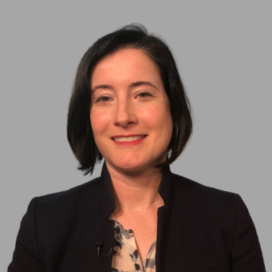 Kate Daly
Managing Director
Kate leads the Center for the Circular Economy at Closed Loop Partners, an innovation center for research, analysis and collaboration to accelerate the transition to a circular economy in which materials are shared, re-used and continuously cycled.
Prior to joining Closed Loop Partners, Kate served in New York City government for more than a decade, most recently as Senior Vice President at the NYC Economic Development Corporation. At NYCEDC Kate led a team launching innovative business development programs to foster the growth of entrepreneurship, strengthen New York City's anchor and emerging industries and create new jobs. She managed a portfolio across sectors including smart cities, healthcare, cleantech, fashion, tech, media and advanced manufacturing. Kate previously served as the Executive Director of the NYC Landmarks Preservation Commission.
Kate earned a Bachelor's degree from Cornell University and a Master's degree from the University of Pennsylvania.
Careers
Interested in advancing the transition to a circular economy? Learn more about job opportunities at Closed Loop Partners.