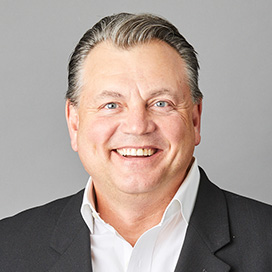 Michael Gajewski
Managing Director
Michael is on the management teams of the Closed Loop Leadership Fund and Closed Loop Infrastructure Fund.
Prior to joining to Closed Loop Partners, Michael served 16 years as Chief Financial Officer of Canusa Corporation. Canusa is a diversified paper, packaging and commodities company that expanded organically and through affiliates into an international trading company and processor of recyclables. In aggregate, the units within Canusa's broader sphere (Canusa Hershman Recycling, Newport CH International, etc.) now comprise one of the country's largest exporters – consistently ranked in the top 10 largest shippers by number of containers. Today, the combined sales of the entities in which Canusa holds a significant interest approximates $600 million annually.
He is the Past-Chair and a current board member of The Children's Guild that uses a philosophy called "Transformation Education", to bring together unique educational programs, stimulating environments, and an integrated approach to help a variety of children become successful in life.
He earned a BA in Accounting & Finance from the University of Baltimore.
Careers
Interested in advancing the transition to a circular economy? Learn more about job opportunities at Closed Loop Partners.