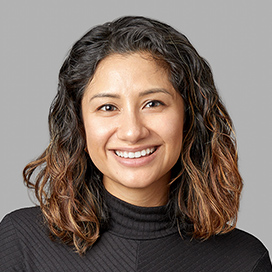 Paula Luu
Senior Project Director
Paula is a Senior Project Director at the Center for the Circular Economy – Closed Loop Partners' innovation center that leverages research and pre-competitive collaborations to support the transition to the circular economy. Her work focuses on evaluating new technologies and markets to drive investment towards solutions that are both safe and circular and to accelerate their commercialization.
Paula has worked across sectors and along the supply chain in various operations and marketing roles. She began her career in water policy and later launched a startup that upcycled textile waste and employed women coming home from prison. Before joining Closed Loop Partners, she worked in operations and sourcing roles for brands including Nike, Amazon, and Starbucks.
Paula received her B.A. in Consumer Behavior from Cal Berkeley and her MBA and MS from the University of Michigan's Ross School of Business and School for Environment and Sustainability.
Careers
Interested in advancing the transition to a circular economy? Learn more about job opportunities at Closed Loop Partners.