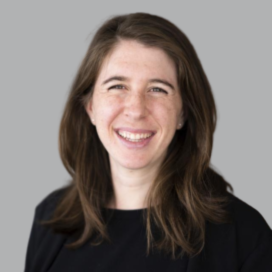 Sarah Pamplona Santos
Senior Project Director
Sarah is a Senior Project Director for the Center for the Circular Economy, Closed Loop Partners' innovation center that leverages research and pre-competitive collaborations to support the transition to the circular economy.
Prior to joining Closed Loop Partners, Sarah worked for Arborview Capital, a PE/VC that invests in companies building a more sustainable future. Before, Sarah spent four years with Deloitte Consulting leading strategy and analytics projects for federal agencies, non-profits, and higher education institutions. At Deloitte, Sarah was selected to join Deloitte Global's Corporate Social Responsibility team to develop and launch the firm's 2030 impact strategy.
Sarah received her BA in Public Policy and International Affairs from Princeton University and an MBA from the Yale School of Management.
Careers
Interested in advancing the transition to a circular economy? Learn more about job opportunities at Closed Loop Partners.