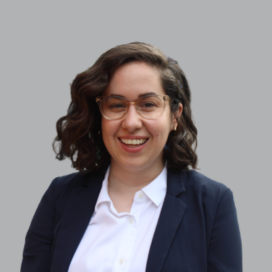 Theresa Mullaley
Program Manager
Theresa will support data analysis and content creation across key priority areas of infrastructure, community engagement, consumer behavior and policy within the NextGen Consortium, managed by Closed Loop Partners' Center for the Circular Economy.
Prior to joining Closed Loop Partners, Theresa served as the Zero Waste Director for the City of Boston where she led the implementation of the City's residential zero waste programs, policies and services. Most notably, she launched curbside composting, textiles and mattress recycling programs. Before her time in Boston, she worked at the NYC Department of Sanitation as the Deputy Director of Partnerships where she established strategic programming for the agency's nonprofit arm.
Theresa holds a Master of Science degree in Environmental Policy and Science from Johns Hopkins University.
In her personal time, Theresa enjoys spending time with her new puppy, reading and exploring nature.
Careers
Interested in advancing the transition to a circular economy? Learn more about job opportunities at Closed Loop Partners.